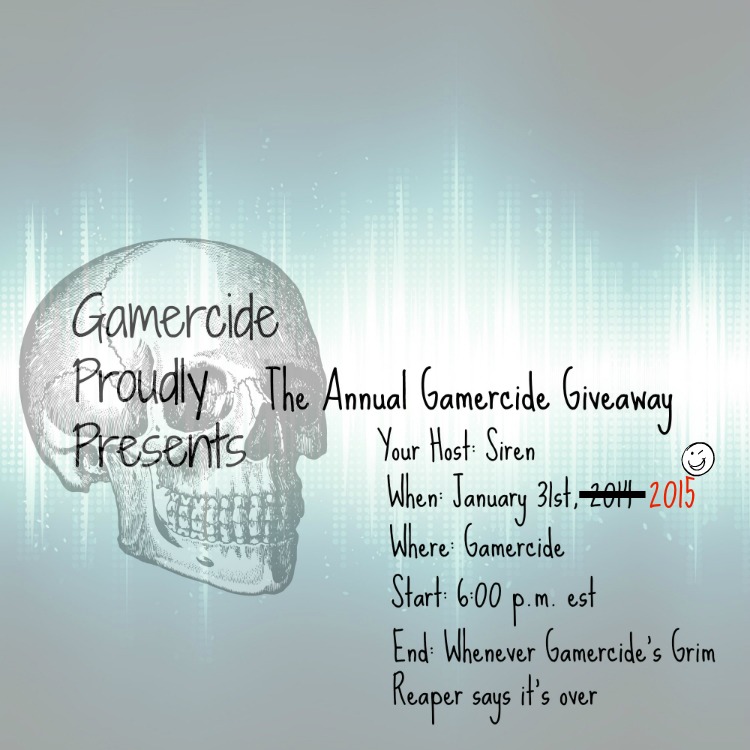 Miscellaneous Rules:
Anybody who sends me a PM with one complaint is getting publicly shamed this year with a screenshot and it appearing openly in the forum. I have had it with the amount of PM's I receive year after year. I gave everybody the chance this year to say what they wanted to out in the open and nobody really did. So I am having none of it this year.

There will be

no preview list

this year of what the prizes will be. You can find the reason for this in the "Donator" section.

Categories this year include: Xbox One, Xbox 360, PS4, PS3, PC, Wii U, and Tablet/Ipad/mobile devices.

Kira is in charge of making up the list of the winners. Nobody else is to do this, but Kira. Kira only. Kira does a fabulous job. Kira, Kira, Kira,

Donators:
Please send me what you will be donating through a PM no later than

January 24th

. (Make sure to include the price if it is a gift card.)


You are responsible

for getting your own prizes out to the winners and making sure that you have their correct name and address.

If you donate a prize and your winner PM's you letting you know that they already own that prize you have a decision to make. You can either PM me upon finding out and I'll toss it back in or you can hold your own little contest on your own time. I know this was requested for this year and I thought I'd give it you guys.

Participants
All

members of the Gamercide community are welcome to join the giveaway.

Please send me your Gamercide handle through a PM and what categories you would like to put into. You can find the categories above.

If you win a prize and are having an issue getting it, please let me know asap.

If you win a prize, your name will be taken out of that category.

So there you have it. Feel free to share this during streaming, etc...
When the giveaway goes down I am going to try my best to stream some video gamage and do the giveaway live. I think that would be a nifty change of pace. I may have to take some breaks in count of the kiddos, but I think it'd be pretty damn cool for you guys to watch it live