With each and every "Gabbin' with Gamercide" we will look to bring you many interviews with members of the gaming world, from not only the console world, but the mobile gaming market as well. We try to give a "behind the scenes" look at what makes each company do the things that they do. In this interview, we get to know the CEO and Founder of one of the premier mobile gaming developers in the market today Kiloo.
Teaming with Manomio, Kiloo worked to release one of the very first retro gaming emulators for the iPhone, C64. C64 as I'm sure you can guess is a Commodore 64 emulator that lets you relive those awesome 80s games on the go. This did not come without its hiccups, but they guys powered on and continue to work out the kinks of the Apple App Store submission process. Kiloo has also worked with some of the most well known IPs among various industries in the LEGO and Happy Tree Friends brands. Please help me give a very warm welcome to Jacob Møller from Kiloo.
Q: Let's get things kicked off with a quick introduction. Tell us who you are and give us a little background about what you guys do at Kiloo.


Jacob: Hi Shawn! The whole idea of Kiloo started out more than 10 years ago, when a few of us was fiddling with computer graphics and games in our sparetime. Like a lot of other startups, this story began in my apartment with long nights, lack of funding and learning by doing. Luckily, we've improved a lot on those points since! With a strong foundation in developing for Java-enabled phones for a number of years, we're right now looking to publish on the newer markets with iPhone, Android and Nintendo DS development. But we certainly won't rule out other platforms as long as digital publishing is possible.



Q: What sparked your interested in working in the mobile gaming market?


Jacob: It came quite natural – we were keen gamers and we loved our mobile phones. When we saw that the phones started providing more datapower than the computers we had when we were kids, that was really the Heureka moment for us, and we've never looked back since.



Q: Most people working in any field in the games industry have a story as to how their love affair with games evolved. What games or type of games do you play most often and how long have you been in to gaming? If you can, throw out a couple of games that inspired you to get where you are today.


Jacob: We play alot of games at the office. From the newest iPhone titles over Wii Tennis and Geometry Wars to Metal Gear Solid. Even the fussball table is used quite often. But we've always been very passionate about retrotitles, you know all the games we played as kids. There's something wonderful about the simplicity of these games. The value of quality gameplay at its core.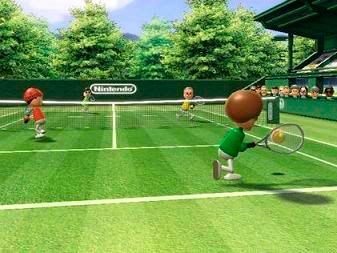 Q: What was the driving force behind choosing the Commodore 64 as the basis for one of, if not THE first officialy released iPhone emulators?


Jacob: It might sound like a terrible cliché, but there's just so much emotion connected to the C64 that we instantly fell in love with the idea when presented to us. Just the thought of combining a really state-of-the-art machine like the iPhone with something as cool as the most popular personal computer of all times was too fantastic to let pass.



Q: Kiloo and the team over at Manomio seemed to have some trouble getting the app through Apple's app review process. How did you guys work with Apple to finally overcome these problems?


Jacob: We've been very happy working with Apple along the way. We have the biggest respect for the hard work guys at Apple put into this whole project to make it overcome the bumps on the road we've encountered.



Q: Any idea as to when we might expect the add-ons for the C64 emulator?


Jacob: We're not quite ready to reveal that yet – but I can assure you that everyone are working hard on making sure that we get as many titles as possible for that platform. We are going to be releasing new content quite frequently though.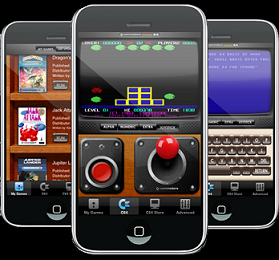 Q: The LEGO franchise seems like it would be a blast to work with. Did you play with LEGO bricks as a kid? If so, does this help in creating games for them?


Jacob: Oh yeah – our house was full of LEGO when I grew up. It's only natural to be inspired by that when we had the good fortune to work with that great brand.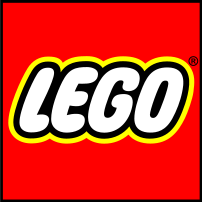 Q: The guys over at Mondo Media seem like really great guys, with a HUGE imagination. What's it like working with those guys and their Happy Tree Friends?


Jacob: Yeah what can I say? They're great guys and girls, never afraid of pushing the limits. Everyone at Kiloo love their shows. It's just so whacky that you have to laugh even though cute animals die in horrible ways.



Q: The one thing I haven't seen is a Happy Tree Friends game for the iPhone. Anything going on we can expect from the Happy Tree Friends for Apple's platform?


Jacob: I'm afraid we can't say anything about that at this point.




Q: With some of the more edgy content, is there any series or type of game that you would absolutely refuse to work on?


Jacob: Yeah speaking of Happy Tree Friends - we're very open minded people, but I'd say that Happy Tree Friends is a good example of that edgy content. We probably wouldn't go much further in terms of gore and blood and those things – but given that it's cartoon violence with animals for a mature audience that was just one of the most fun projects to work with for me personally. We set a very high standard of integrity in everything we do, and if something feels like it would threaten that integrity we wouldn't pursue those projects.



Q: Every company has those "super secret" projects. Can you give me a little nugget of something you may have upcoming that you may not have announced yet?


Jacob: If we started chatting around about our secrets, it wouldn't be secrets anymore would it Shawn?



I'd like to extend a huge thanks to Jacob for taking time out of his busy schedule to work with me on bringing this interview to everyone. With mobile gaming's skyrocketing popularity due to the likes of the iPhone and the Palm Pre, I'm sure we will be hearing more and more from Kiloo and Jacob in the future. The release of their latest game, Mattel's Whac-a-Mole, just really goes to show how big of a player these guys are. You really should go check it out if you have an iPhone. Also, keep an eye out for even more from them in the future. I'm sure they have TONS of stuff in the pipeline, even if they wouldn't tell me about it first.