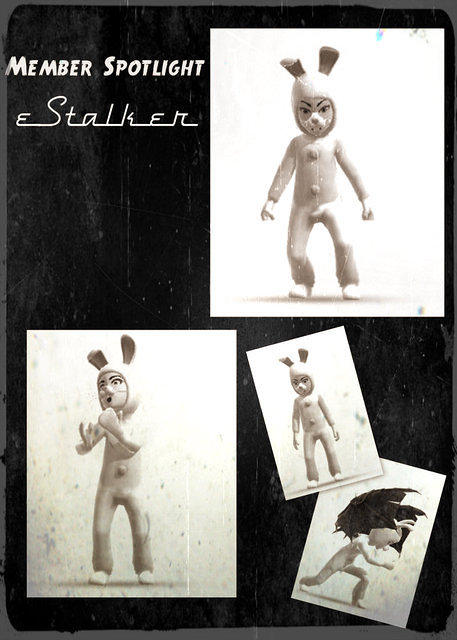 What game are you currently playing?
I'm perpetually playing WoW. I just finished playing Silent Hill Homecoming and just started re-playing Final Fantasy IX, which is one of my all time favorites. I've been feeling nostalgic so I have plans to replay FFX-2 and Kingdom Hearts soon. Silent Hill HD is in my "soon" queue, too.
What game are you looking forward to that has yet to release?
I've preordered Sims 3 Super Natural and WoW Mists of Panderia. I'm looking forward to the re-release of FF14. FF13-2, Assassin's Creed 3, Sims 3 Seasons and Borderlands 2 should all be out soon. Is there a new Cooking Mama coming out? I'll play the crap out of that. I just freaking love games. Answers subject to change after PAX 2012.
If you could be anything in the world what would it be and why?
A unicorn because I heard you get to fart rainbows and poop perfectly cooked bacon.
What is your biggest gaming pet peeve when playing with others?
When my mom comes in and yells when I'm playing Halo and everyone hears. It's super embarrassing. Seriously though, I hate playing with angry people who yell nonstop about how badly you (I) play. I hear it all the time because I suck at games. Was it really my fault that we wiped the raid for the 5thtime? Probably. Will my Halo driving skills be magically better if you yell about how bad I am at it? Probably not.
When you aren't gaming, what are you doing?
I guess I'm knitting, though I have plans to quit knitting for a while and take up something new. Maybe quilting because the world is woefully lacking gaming themed quilts.
Here is a gallery of some of my sweet knitting creations. I am a scarf knitting fool.
http://www.flickr.co...s/79289157@N04/
What dead politician, celebrity, author, etc…..would you like to have a dinner with and what would you discuss?
I actually put a lot of thought into this and in the end I realized that I'd love to have the opportunity to watch more than discuss. I'd love to see a real Shakespearean play staged in his life time. I'd need the T.A.R.D.I.S. though or I'd never understand a damn thing. I'd also love to see the court of Queen Elizabeth the First.
If you were being stalked, Michael Myers Halloween style…. What would you do?
The only way to beat a stalker is to out stalk them. I've played enough Tenchu Z to know that the right way to handle an enemy is to hide on a roof top until he passes then jump down all stealth like and slit his throat from behind.
In 5 words or less, describe your gamer self
I get around