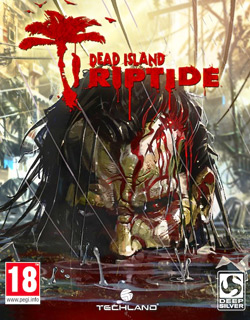 As I said, I have never touched a Dead Island game before and I was worried I wouldn't be the right person to review its follow-up, however after playing the game; I think my fears were unwarranted. While the game isn't great, it's not terrible by any means. The visceral feeling of dismembering zombies with all sorts of weapons really works, especially in co-op. There are tons of quests, environments, weapons, and zombie types to keep things fresh throughout. Also, the character progression system is much like other games of the type and gives you the "One More Level" feeling that any good game should. You will find yourself up to the wee hours of the morning before you know it.
The game features, as expected, 4 player co-op and this is where the game really shines. I was only able to test it out with 2 players, but what I can imagine 4 players would only enhance the experience greatly. The character classes complement each other so well. I chose Sam B. and my co-op partner was Xian. Where Xian would work to sneak behind the zombies to use her bladed weapons with sneak attacks, I would face them head on and bash their heads in with mainly blunt weapons. The co-op is also great because no matter your level, you will always be fighting zombies at your same level. While your partner, who may be at a lower/higher level than you, will be fighting zombies at their same level. I've read this was patched in to the original game later and really is a good feature. This allows you to play with your buddies and keeps you from managing multiple characters at various levels.
Now, you may have noticed I have yet to mention anything about the story in Dead Island Riptide. This is for good reason and brings me to my first issue with the game. The story is useless here and very much seems like an afterthought. Almost as if the game and environment were created and the story was tacked on later. Picking up where the first game left off and moving the survivors (And a new survivor apparently) to a new island full of rampaging zombies just isn't inventive or taking any type of story leap. The cut scenes move the story along fairly well. Voice acting is mixed here. Some are quite good, others are just awful. A useless story isn't always a bad thing though. In this case, strategizing before heading out on a mission can be done at almost any time without worrying about missing anything in a cut scene or during dialogue.
Speaking of cut scenes, this brings me to my next semi-gripe with the game. It's not pretty. Screen tearing, texture pop in/out, frame drop issues, etc all plague the game. It doesn't ever become a real problem, but in today's gaming world, these things shouldn't ever be an issue. Reports online show that the PS3 shows the most problems and the PC is the most solid overall. Playing on the Xbox 360 did show some of these issues but I've not run in to anything game breaking.
Being an RPG, Riptide succeeds in keeping you busy. Story missions, side quests, team missions, and just general exploration keeps you from ever getting bored while on the island. All these things keep the game fun and help you to ignore its shortcomings. I think if these weren't there the game would fare much worse. The only stumble the game makes in this area is not giving you an open world to explore after you complete the game. Be sure to get your missions done prior to making the push to the end.
Overall Dead Island Riptide is a solid RPG. Never playing the first game doesn't pose any problems and honestly may help some to overlook some of the issues. Graphically the game isn't a stunner, which is extremely disappointing in today's gaming climate. Also, the story really needs to be looked at for any more sequels. Hopefully it can be salvaged down the line. However, the game play actually saves the day. Dismembering zombies with buddies and having an overflowing quest log of things to do is great fun. In summation, Dead Island Riptide is a decent game. If you're looking for something fun to play with friends or are a fan of the first game, I'd recommend picking this one up.